The last few years have witnessed many changes in the crypto world. Undoubtedly, the future holds something big for all investors. With the advancement in technology, experts are predicting what the future of cryptocurrency will be.
Some industry leaders believe that the crypto market will become more credible. Others think that crypto will become one of the most used currencies in various parts of the world.  This article looks at experts' predictions cryptocurrency. All  predictions and expert opinions about the future of cryptocurrency were drafted from the book The Crypto Factor by Paul Democritou. 
Five predictions on the future of cryptocurrency
Bitcoin will gain worldwide acceptance

.
 According to Bitcoin analyst Tone Vays, the future looks good for Bitcoin. Vays believes that bitcoin will slowly gain legitimate acceptance over the globe.
According to him, "Honestly, I think that crypto eventually will realize that there is only Bitcoin. I think that all of these old coins, all these ICOs, are going to zero. Not all at the same time, not immediately, but over time they're gonna trend towards zero. I think Bitcoin is going to slowly get more and more worldwide acceptance of legitimacy.
"I think Bitcoin is getting a lot more legitimacy, and that comes with confidence. The only thing that matters to a currency is confidence.  As confidence in Bitcoin grows, more people will use it, and the value will increase. "He said. 
 

The broader Ecosystem will get more vague and crowded

.
World's foremost bitcoin and open blockchain experts, Andreas Antonopoulos, thinks that the broader Ecosystem will become overcrowded. This is because Bitcoin is founded on an open philosophy that allows anyone to use without permission. 
"I think we have to look more broadly. We have to look at the broader Ecosystem of digital cryptocurrencies, which will get very crowded . It has already, and it encompasses an entire spectrum of activities. 
"This whole Ecosystem is evolving rapidly in every possible direction. However, Cryptocurrencies like Bitcoin can be used by anyone without permission. They allow innovation at the edge of innovation. 
"They encompass the principles of the Internet. These currencies will leave a very big impact on the world. He added. 
The launch of crypto finance
Top ICO inventors, J.R Willette also predicts that crypto finance will take over the entire financial market worldwide. According to him, the future of money is crypto finance. "I see crypto finance as the future of all money. There is a great potential for pain as the transition happens. I hope by being involved, I can make things a bit better for the world."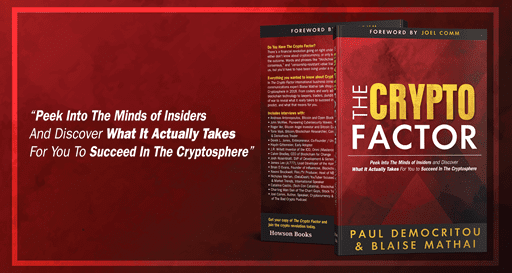 A coin for all crypto problems
General Counsel at BTC Inc, Josh Rosenblatt, believes that there will be a coin to support all crypto problems. However, where the problem lies is in creating a market for all coins. "There is a coin trying to solve every problem. From privacy, speed, distribution, and Internet of Things payments. You know, there is a coin for that. Now whether there is a market for the coin for that is a different question. If you can program it, you can create it. So it is not necessarily that your creativity limits you, but it's close."
Rise of distributed ledger companies
In addition, Blockchain For Change CEO, Calvin Bradley sees a rise in new versions of distributed ledger companies. According to him, "I think blockchains lend themselves to different sectors. Obviously, financial services are one. I think in terms of a day-to-day system, it will be widespread. We might see more versions of distributed-ledger companies as opposed to blockchains. For me, I see it as what the internet could have been or should have been.  For the most part, I wouldn't say it's a technology for everything. Some people are just trying to say they use it because it is the buzzword."
Conclusion
Finally, another prediction on the future of cryptocurrency is from award-winning blockchain conference host, Noami Brockwell. She believes that blockchain technology will evolve more. "In 10 years, I think that blockchain tech will evolve in a lot more things, rather than just currency. So, I think that we are going to see a dynamic shift in how corporations are structured in the future and a bunch of competing currencies flourishing." he added.  To find out more about cryptocurrencies and secrets to success, read more book books by Paul Democritou by clicking here.