In recent times, the crypto market has become one of the highest growing and emerging markets, with over 30 million people trading globally in various types of cryptocurrencies. However, due to the volatility of the crypto market and the risk factors, it is vital to understand key success principles before venturing into crypto trading. This article provides five key success principles from experts' perspectives on how to succeed in the crypto sphere as a beginner. Keep reading.
Top 5 success principles from experts
According to experts, one of the primary ways to succeed in the crypto world is to gain valuable knowledge. Do not invest in the crypto market if you have no knowledge of how the prices fluctuate, the risk factors, and the blockchain system. 
The crypto market isn't just like any other one; there are so many technicalities and skill sets required to be an expert in this field. Crypto expert, Derek L. Jones who emphasized the importance of educating yourself on key facts before venturing into this industry, believes that knowledge is power. 
According to him, "You must educate yourself. And so those who are willing to educate themselves, willing to go online, willing to do the work to learn about blockchain technology are going to be at the forefront of this."
Emphasis the importance of self-education, Naomi Brockwell believes that although there are lots of resources online to help beginners succeed, it is vital to use your discretion when choosing the right resources in self-education. "There's a lot of information out there so you can educate yourself, and it's really exciting that there are so many people who want to share this valuable thing that they've learnt about and share information with others. 
"There's a lot of good stuff out there to help people get involved. A lot of bad stuff too, but you have to use your discretion. To separate the wheat from the chaff, so to speak. There are so many books to read and websites to visit; it is vital to use your discretion in choosing those that are valuable." She said. 
In our world today, a lot of people want free money. Most millennial want to get to sleep and wake with lots of dollars flowing into the account; however, in the crypto sphere, hard work matters. There is no magic to getting free money; you need to work for it.
Here is what crypto expert Haydyn Glittermer has to say on the importance of hard work; "A lot of people think people get rich by doing just a couple things. And that's it. That's how they made their 10 million dollars. Wealth is hard work. You can't just create wealth sitting around with a small amount of money and expect to make a shit load of money. It's unrealistic."
Also, emphasizing the importance of hard work, Nicholas Merten says, "Most people don't have the dedication to become a trader. That's not an insult. It's not talking down anyone. It's just like how I'm not a professional tennis player. I don't have the time and dedication to spend every single waking morning going out and hitting the ball with a tennis racket. The reason I say most people can't be good traders is because if you're gonna be a trader, you need to be able to turn a bigger return than you would by simply investing."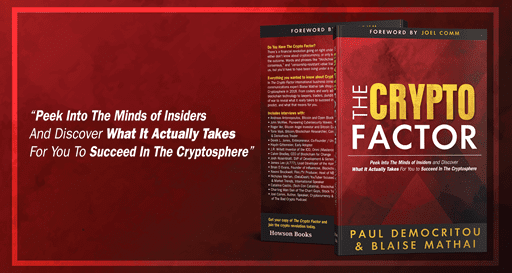 If you are interested in becoming successful crypto stakeholders, you must invest your time. Crypto market isn't for people who have less time to understudy the risk factors, discover new prices and study trends.
According to Derek Jones, a renowned crypto expert, "Time is the biggest sacrifice. You know, you're gonna give up time with family and friends. That's gonna happen sometimes. Sometimes you're gonna lose some friends, and sometimes you might even lose some contact with family.
"Not everybody is always going to agree with the decisions that you make in life. And that's just the way it is. I would say that besides that, you really have to sacrifice your own ideals. You have to sacrifice what you think is right all the time because you must understand that as human beings are fallible. "
Build a great character and integrity 
To succeed in the crypto world, character and integrity are very important. The crypto market is filled with stakeholders who have grown their businesses over the years with integrity. These experts will not like their reputation destroyed by associating with the wrong set of people. 
As a newbie, you must start by building a great character and do things with integrity. Crypto expert Catalina Castro believes that integrity plays a major role in how successful you become in the crypto space. According to her, "Doing things with integrity, because the crypto space, the people who have been here for a long time now, know a lot. It is a very small world, so I think to be successful here, you have to have a lot of integrity. The vision, the vibration, and patience. And it depends on your skills and what you want to do."
In the cryptosphere, you need patience to get the right result. Do not expect to invest today and make a triple profit in less than 24 hours. Crypto isn't a scam; it follows a lot of due processes. According to Catalina Castro, patience plus doing the right thing is the primary key to be successful. 
"I think anybody can be successful in crypto, yes, as in any other industry. You just have to have the patience, do things right. Don't take shortcuts that may affect your persona to build credibility within the community."
Conclusion
Finally, the fact remains that so many people want to succeed in the crypto space without bringing any value to the table. There is no magic to success in cryptocurrency; apart from having the right amount to invest in your crypto launch, you must also be adding value to your skill set.
Tone Vays supported this principle when he said, "But so many people want to succeed in the crypto space, but they have absolutely nothing to offer. So, they try to come up with some idea, and they try to finance that idea by unqualified people. I don't call any of those people successful. I don't care if you just raised two billion dollars for your project. I think you did it unethically, and I do not consider you successful. You leverage your reputation. If you have to leverage your reputation to make money, I don't know about that. I think anyone can succeed, but it is not that much."
As a newbie, you need to properly apply the principles listed by the experts above if you want to be successful in the crypto world.