Globalization is spreading at a faster rate every day. Thanks to the internet and other research in communication technology. In different developed countries, many benefits can be generated from these developments. Companies, including the crypto sectors, are expanding daily, and telemarketing is notable for this process. The truth is, you can expand your crypto marketing reach using telemarketing as long as you the rudiments of it.
Businesses worldwide are provided with many marketing options to grow their brands, products, outreach, and services, and the crypto companies are not left out. The idea of telemarketing is based on picking the phone to reach out to your clients and prospects. If correctly done well, you can expand your client base in no time.
Why Telemarketing for Crypto Companies?
When you make good use of telemarketing. It further expands your profits and generates more buyers to your crypto services. Telemarketing service is a technique used for reaching out to forthcoming clients, and it is specifically done using the telephone. In this manner, it is easier to let a prospect know what your crypto services are all about and answer or reassure them of doubts and confusion about your services or the crypto industry at large.
Telemarketing implies you can reach out or talk to anyone. It also implies that taking an intelligent approach to ensure your business is expanded by using your phone.
As I have said in my book "The Crypto Marketing Playbook" you only need to buy a list of contacts and reach them through the phone. Call them and make your services known to them. I further explain that not everyone loves calls relating to sales, but with the right attitude and presentation, you can turn clients who hate cold calls into enthusiastic buyers. Here are some of the means you can expand your crypto company or project using telemarketing
Telemarketing to lost investors
Growing and expanding your crypto company requires you to have investors willing to boost the working capital. Lost investors are inevitable in many businesses, and for crypto businesses. It is a regular occurrence during the earlier stage. To get them back, you can use several means, and telemarketing is one of them. Most lost investors are people who have shown interest or possibly have one time made invested in your crypto project but haven't shown up in a while to invest more.
Cases such as this can be due to several reasons:
They may feel there is no need to further invest in your project,

A rival crypto company could have snatched them,

Maybe they believe that there isn't a future for your business,

It could be that they feel that the entire crypto industry is no longer profitable for them or no longer a trustworthy idea

They could have lost interest in the crypto industry or have found more profitability or interest in another industry

Or could have experienced something negative while working with you.
So what should we do about it?
Whatever may be the reason, you can effectively win them back using telemarketing. Those who feel no need to invest further or don't believe in your business plan again. This is your time to use telemarketing to reestablish your company's successes so far and analyzed future successes.
For those who have lost interest in the crypto industry or who no longer find it a trustworthy idea, you can use telemarketing to reestablish the concept of crypto and what its future is. While those taken away by a rival crypto service provider, this is your time to outshine your competitors with hidden plans and future growth options awaiting your company.
And finally, for those with a negative experience with you, this is where you can make amends and show them that your company has learned to form its mistakes and they have changed for the better.If you cannot convince a lost investor to invest with you again, talking to such an investor may provide you with invaluable insight. Try everything possible to make sure you discover why they left you in the first instance.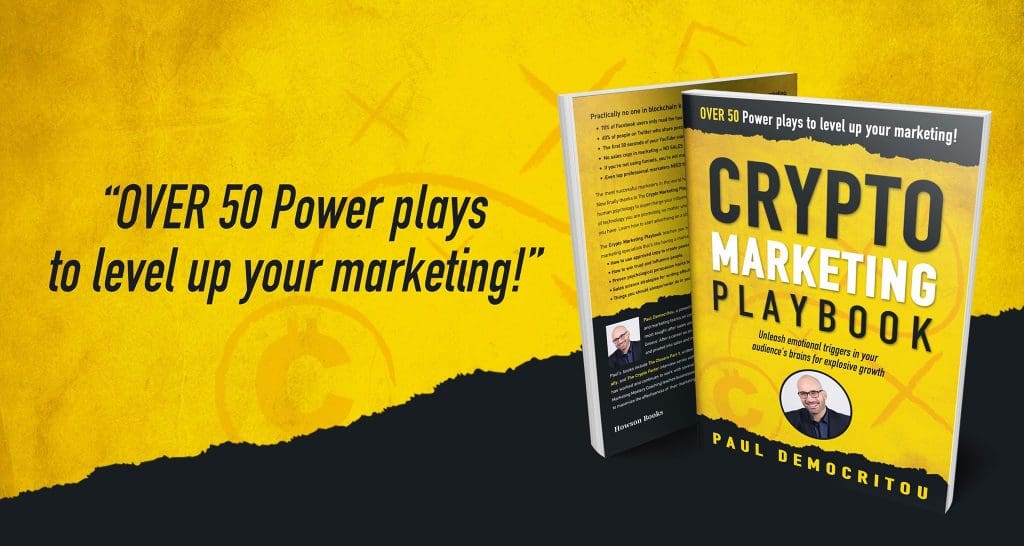 Investors generation using telemarketing
One thing that strikes people's minds regarding telemarketing is the generation of prospects or leads. Cold calling a list of potential investors can be a great way to warm them up. As I explained in my book "The Crypto Marketing Playbook," instead of adopting cold calling for direct sales, you could better create a warm lead using a questionnaire. With cold calls, you should expect a series of harsh rejections; however, when people feel that you are more interested in their opinion than just making sales, they want to listen.
Pitch is essential in telemarketing. Get the right approach and tone to reach out to potential investors. Pitch is most important when reaching out to a referral for the first time, but it is even more when working with a potential investor. An appropriate introduction is essential if you are talking to an investor who has never enjoyed your services. If it is a referral, be sure to mention the friend and what they enjoyed from you and how they can also take part in all the benefits as an investor.
The use of telemarketing to generate new investors has somehow reduced in use, but it doesn't mean it is not worth using it, provided you understand how it works. The most important thing with telemarketing is follow-up. One call isn't enough; it hardly ever is. Follow up with calls, messages, and texts where available.
Telemarketing to your old investors
Not only lost investors or prospects require the telemarketing services of your crypto company. You have to keep in touch with your long-term investors too. Understanding that expanding your crypto company through telemarketing does not only mean sourcing for new investors. When you have the superiority of retaining your investors, it is a better and reliable way to go ahead of your rivals in the business, regardless of their years of experience.
You can retain your existing investors in various ways using telemarketing. An example is research calls. This specific example convinces your investors that you care about them and helps create a positive review of your crypto services. Doing this will increase your investors' chances of sticking to your services and not being easily convinced by a rival. You can also discover new opportunities by researching with your existing investors. It is easier to fix any lapse when you reach out to them for feedback about your services. When you talk to your current investors, you will discover and identify the paths to expand your crypto company.
Expanding your crypto project by considering the cross-selling of telemarketing to your existing investors will also be a good decision. The chances of an investor that had once invested in your crypto company to try out your new services are high. It is due to having the familiarity you have created in the first instance by providing them quality service from your crypto company. Additionally, your existing long-term investors are likely to respond to your telemarketing.
Conclusion
Many crypto companies have watched their most dedicated investors snatched by rival crypto companies. Losing investors can be traced to lots of things, including improper use of telemarketing. To understand how you can expand your crypto projects further, you can learn more from my book "The Crypto Marketing Playbook." Putting the above telemarketing measures into practice will help grow and expand your crypto company and generate new investors on board while keeping the existing ones.
Interested in crypto marketing by a crypto marketing expert? Contact Paul Democritou at The Crypto Factor